Hey everyone! Here are just some quick reviews of the books that I have been reading lately :]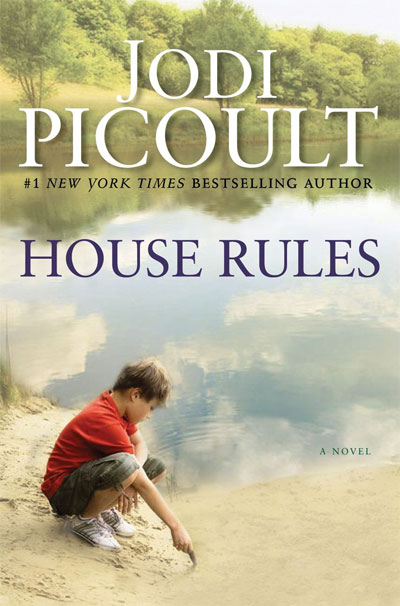 House Rules by Jodi Picoult
A typical, twist-at-every-turn Picoult novel with a focus on special needs. One learns a lot about Asberger's Syndrome while reading this one, and not just from the load of facts and info that Picoult shares, but from eighteen-year-old Jacob Hunt's own commentary. Picoult's intense prose allows you to journey to the mind of person with Autism- and she does this beautifully. Yes, this one was a bit predictable and not my favorite of hers (The Pact, Second Glance, and Nineteen Minutes are my top three), but it was definitely worth reading.
The View From the Top by Hillary Frank
Frank creates a light, summer read by juxtaposing six teens stories' and intertwining them in a way that makes you want to read more. This book was deliciously layered and interconnected, with simple and delicate writing and an accurate portrayal of a group of friends' summer before college.
The
Bulletin
of the Center for Children's Books describes Frank's novel as,
"A perceptive portrayal of a summer that feels like it holds all of life's important changes."
Wanted (Pretty Little Liars) by Sara Shepard
My mind is still spinning from the last installment in the never-ending, mysterious and glamorous Pretty Little Liars saga. I do not want to spill any of Shepard's secrets because I know that a lot of people are in the middle of reading this series- but from a fan who has been reading her books since the first one came out in 2006- WOW. I am still undecided if I am content with its dramatic ending, but it did twist and turn better than any other series finale that I have read. Although I am super confused now when I watch the show, because like I said, my head is STILL spinning- read this one. It is an explosion of surprise- thanks Shepard for creating such a dynamic series!
Hopefully more to come when I find the time to read! :]
Did you read these books? Did you like them? Leave a comment!